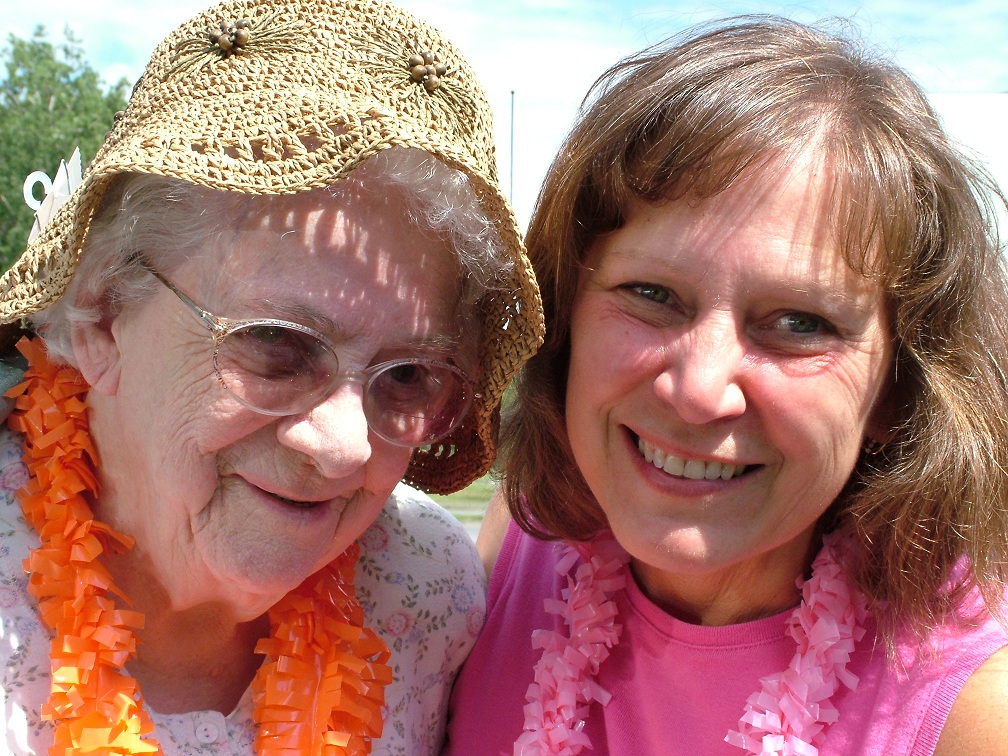 Inah Eichorn, 95
January 11, 2011
GOUVERNEUR — Inah Agnes Eichorn, age 95, passed away Wednesday, January 12, 2011 at Kinney Nursing Home, Gouverneur where she had resided since 2008.
Inah was the first of nine children, born May 12, 1915 in Watertown, the daughter of William James and Sarah Anna North Hughes. Surviving siblings of Inah are William Hughes of Phoenix, NY, Mary Vitto of Phoenix, AZ, Verna Backus of Watertown, and David Hughes of Whitney Point. She is predeceased by her siblings Mildred Hughes, Richard Hughes, Edna Jones, and Robert Hughes.
Inah grew up in Carthage, Richland, and Watertown, and as the eldest child, she assisted her mother with the housework and in raising her siblings.
Inah married William J. "Jay" Eichorn on June 28, 1934 in Carthage. Jay worked at the Loomis Talc Mill in Hailesboro for the International Talc Co. for 33 years. Mr. Eichorn passed away on July 14, 1983 from cancer related to the talc dust.
The couple had moved to Gouverneur in 1941 and to Cambray Court in Gouverneur in 1981, and they had devoted much of their time to the Fowler Baptist Church. Inah and Jay were leaders in reviving old time country fiddle music, helped establish several old time fiddle music organizations in upstate New York and the Olde Tyme Fiddle Hall of Fame and Museum in Osceola. They also enjoyed traveling and were involved in the Senior Citizens Group at Cambray Court. Inah was a representative to the St. Lawrence County Council on Aging and served during elections at the voters' registration stations. She was employed at W.T. Grants Co., Gouverneur and retired in 1974.
Inah is also survived by her three children Kenneth Eichorn and his wife Kay of Valparaiso, FL, Virginia Bryant of Blue Ridge, GA, and Marion Jerome and her husband James of Watertown, five grandsons Bernard Eichorn, James White Jr., Ricky, Russell, and Brian Klock, granddaughter Trina Tuttle, ten great grandchildren, several great, great grandchildren, and other extended family. Inah and Jay raised their children in the Baptist and Methodist churches of Gouverneur and Spragueville.
A funeral service will be held Sunday, January 16th at 2:00 p.m., with calling hours prior from 12:00 noon until 2:00 p.m. at the Green Funeral Home, Gouverneur with Rev. Bob King, pastor of the Fowler Baptist Church officiating and refreshments to follow at the Fowler Baptist Church. Spring burial will be in Hillside Cemetery, Natural Bridge.
---