Welcome to Hughes-North.Net
The official web site of the Hughes-North Reunion.
Why don't you take 15 minutes or so and sit down with a nice
cup of tea and reminisce?






Official Statement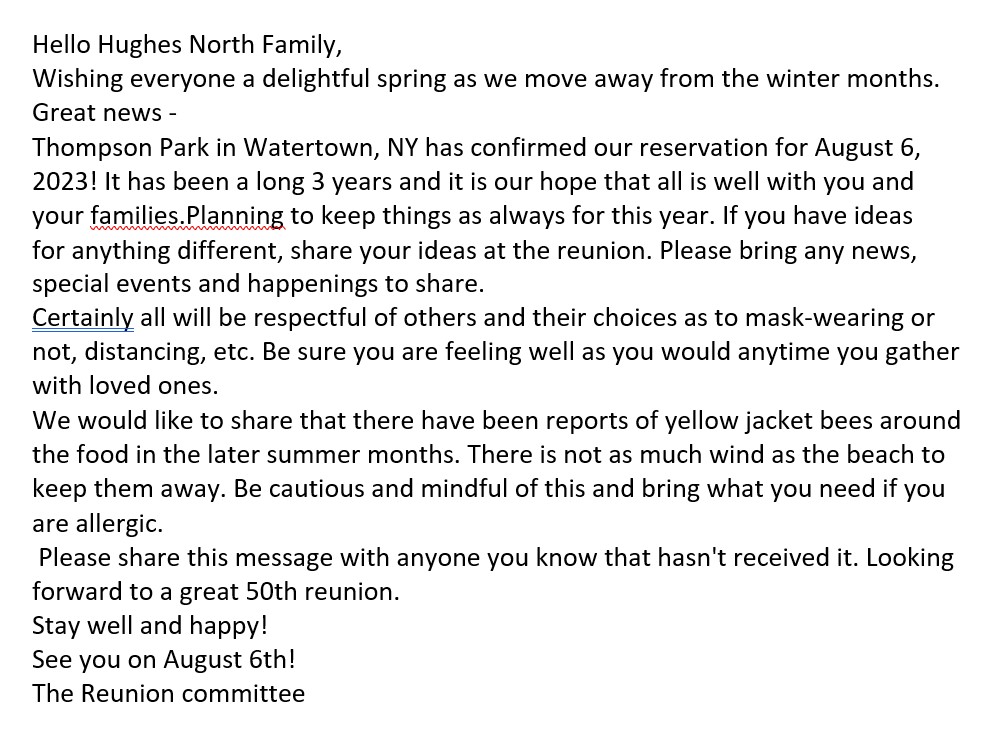 50th Reunion Planning Committee Notes
Hughes-North Reunion Holiday Newsletter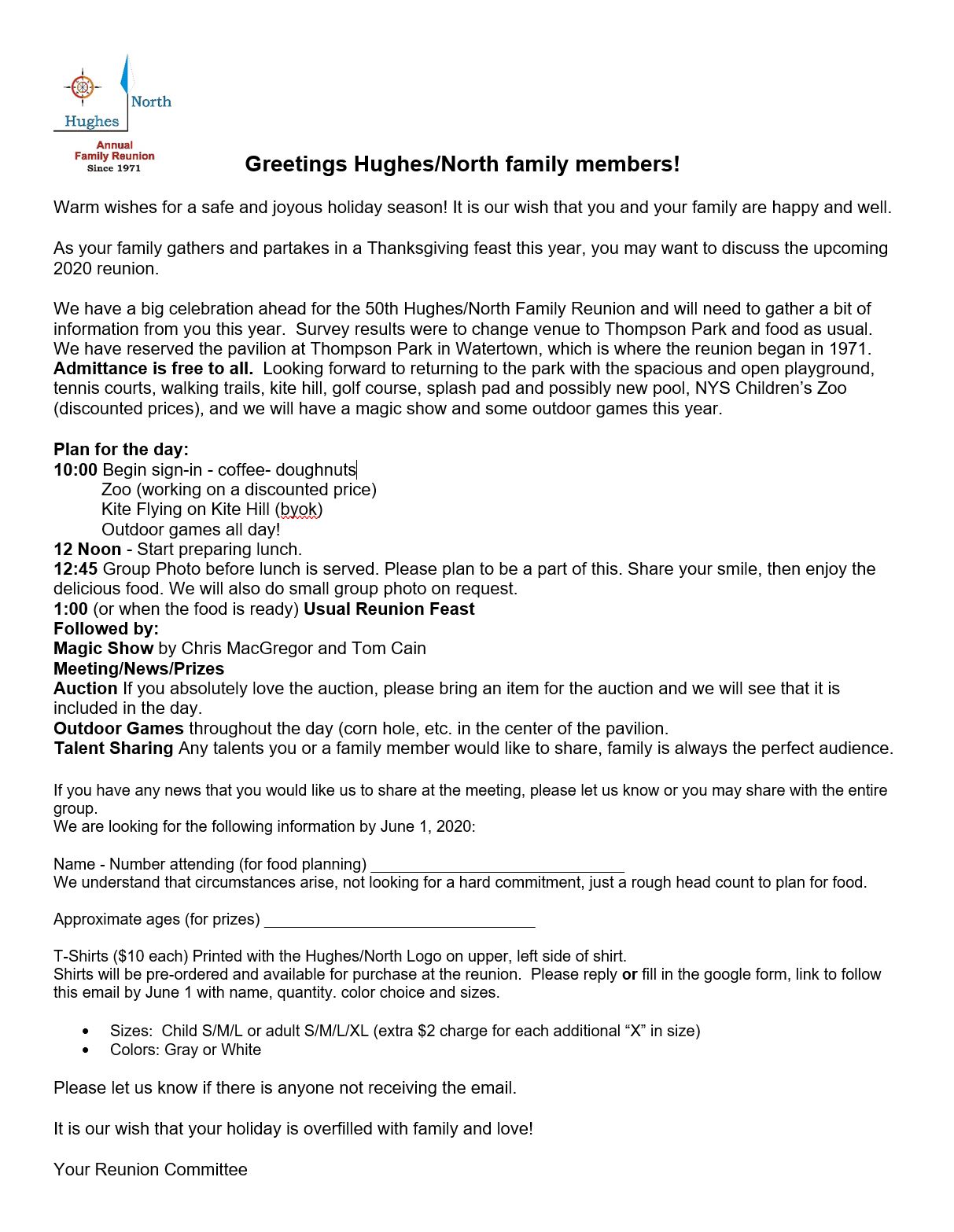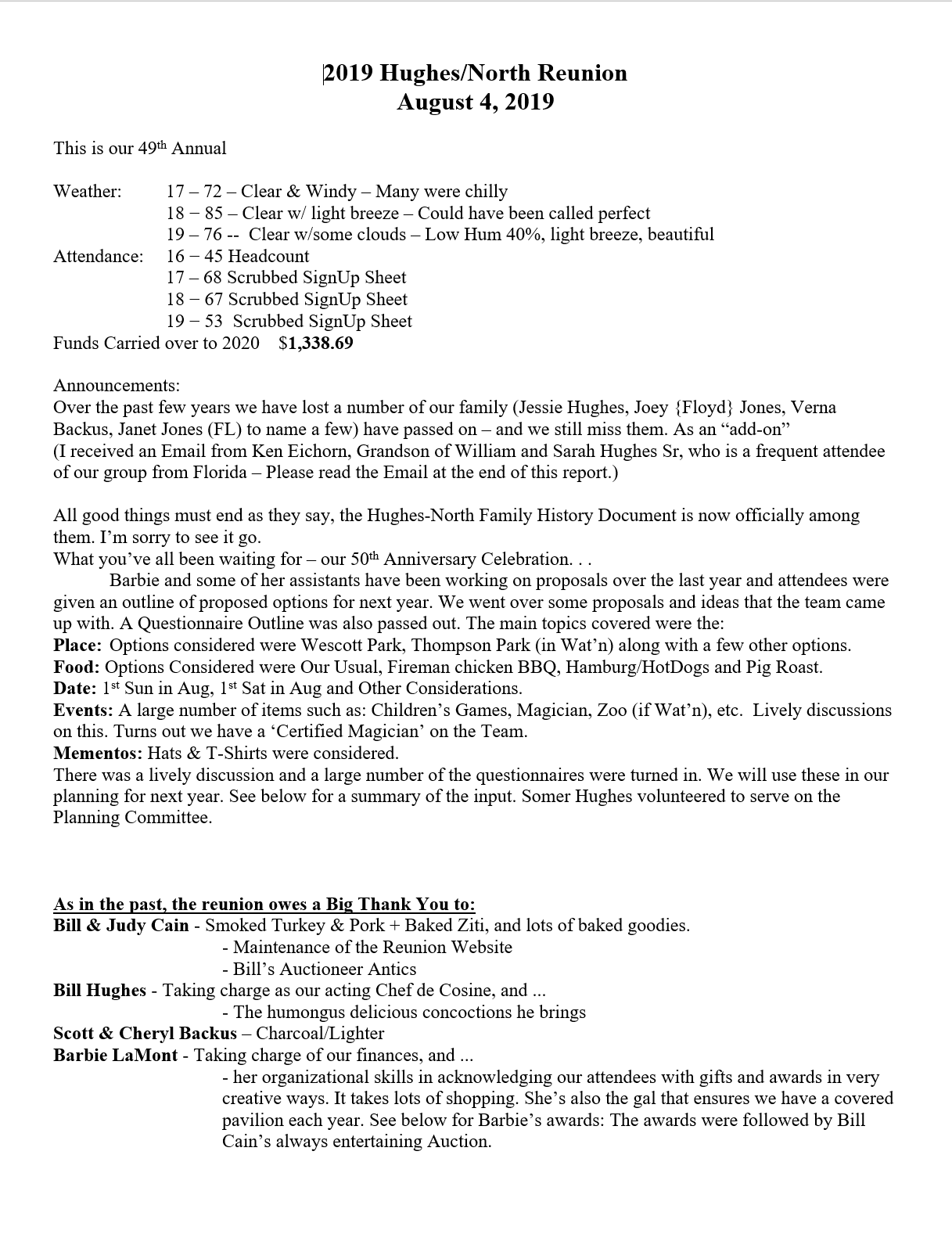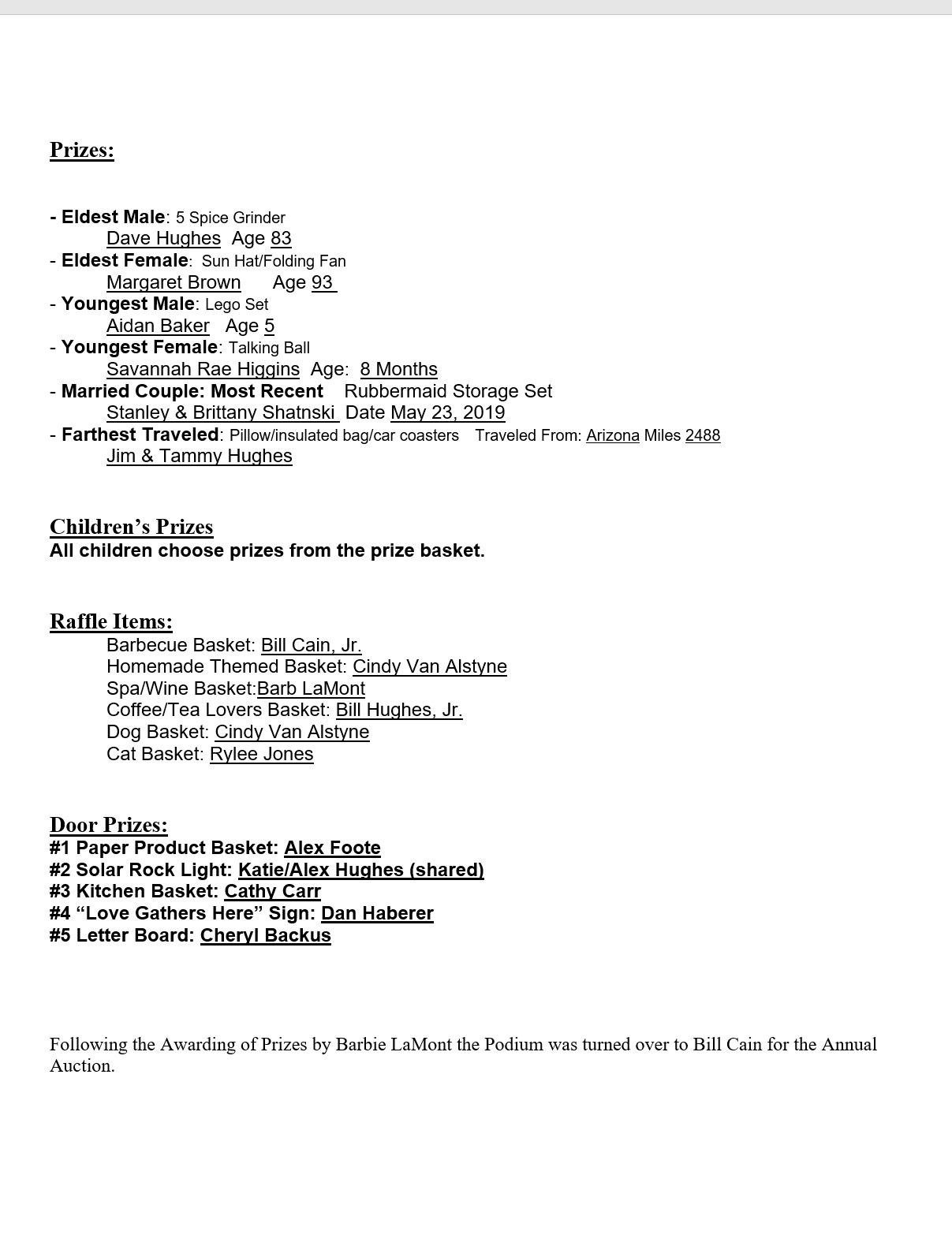 Coming, but not soon!
The Hughes-North Reunion Website needs an update. A fresher look.
We will be working on this over the next winter and hopefully uploading to the server
in the late winter or early spring of 2024.
Stay tuned.
Uncle Dave sent the following letter to me. Please read it and if you have any information that may help, get back to us and we will forward it on.
thanks!
I was wondering if there is a way to reach out to family members to ask if anyone has photos of Hazel Williams (or Hazel Williams Downing Alonso)? I never met or even saw a photo of my grandmother. I'm not sure what lead to the divorce between my grandparents but it resulted in a remarriage of my grandfather to a woman who was not liked by my dad or many of his siblings and the placement of most of them in foster care. Only the two youngest siblings were placed with my great grandmother, Lydia Chase Downing (or Downey, depending on which census records you look at).


Linda O'Brien

Does anyone know who is in this photo and where it was taken?

Let us know!

Email us at the link above.
---
<![if !vml]>

<![endif]>
(Click Above)
---
(Click Above)
---
Our Family History
Time to update the family history book.
Please copy and paste pertinent sections to your word processor, edit and mail
to Uncle Dave at hugheshilton@aol.com.
View
---
click above
---
Remember, the reunion is held on the first Sunday of each August at Wescott Beach
State Park. Unless notified, this will always be the case.
2023 will be at Thompson Park in Watertown, NY.
Announcements are no longer mailed. Email announcements are sent out instead.
This creates a huge savings to the reunion.
---
You don't choose your family. They are God's gift to you, as you are to them.
I don't care how poor a man is; if he has family, he's rich.
Beautiful Embroidery from talented ladies!
Please take a look below in our "From the Past".
You will find some "old" and some "not so old" news clippings and
announcements
that will bring back many memories!
It is our own little archive area!
Thank you!
Families are like fudge - mostly sweet with a few nuts.
Do You Know These People?

Other things may change us, but we start and end with the family.
This is your web site!
Please use it!

Visitors since
August 6th, 2006